Goa Singles - Online Dating in India - Netes Randizás Egyedülálló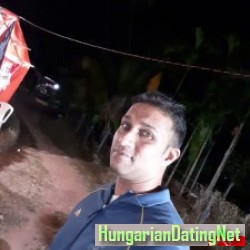 Username:

Gender:

Man

Location:

Looking for:

Hello!
This is Azul here Actually it is my pet name. By profession, I am a DJ & Pro. I love animals and even I am spiritual so I have turned in to vegetarian. I don't even drink alcohol or smoke.. I am a peace lover and believe in Live and let other Live in Peace.
I am here for a special reason I know it sounds crazy but I mean it. I am in search of my soulmate since I heard and have an experience that forging is turning spiritual and Indian taking over the wrong path I decided to marry a foreign girl.
I have no big expectations but as I heard Hungarian girl are loyal so I just want a girl to be brave, sweet and kind.
GOld digger please keep away. Rest we can chat or you can ask me whatever you want..